biography
biography


Adrian Vernon Fish: A composer of innate spirituality
— Alan Hovhanness
Adrian Vernon Fish has established a reputation internationally as a composer of insight, deep sensibilities, and eclectic tastes. He claims no particular style. Developing one's own style is tantamount to cultivating one's own museum, he believes, and he has always moved away from anything that belies a trademark of his work.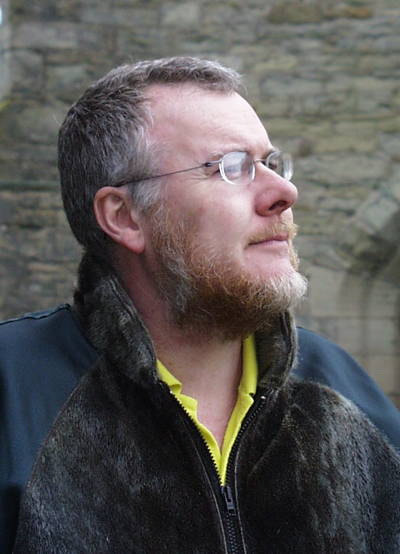 By the time he was twenty one, Adrian had composed over two hundred works, but in a radical rethink of his technique, and under pressure from his professors Alan Ridout and Herbert Howells, destroyed his entire output in the autumn of 1977. He has been prolific since that day, and his output once again now stands at over two hundred works, including twelve symphonies and many other works of major length.
The late Alan Ridout, composer and Adrian's mentor, described Adrian as having "his own vision". He said that Adrian is "capable of turning out pieces from the simple and practical to the virtuosic and high-flown". Many of his chamber works from the mid 1980s, for example Trisagion, Moraine and the chamber opera Hawker, show an affinity with the music of Sir Peter Maxwell Davies. His wind music belies a love of the music of Poulenc, while his more recent concert works owe much to the visionary concepts of American composer Alan Hovhaness, whose music Adrian has studied in particular detail, extending to giving European premieres of Hovhaness's entire music for organ. Hovhaness has described Adrian's music as having "an innate spirituality".
The icy vastnesses of Greenland have been a major source of inspiration and Adrian has undertaken eleven concert tours of that amazing land since 1991. The enormous vistas and wide skies, particularly in the far north of Greenland, give one a sense of one's own mortality and insignificance, and this has been a major factor in the essence of many recent works.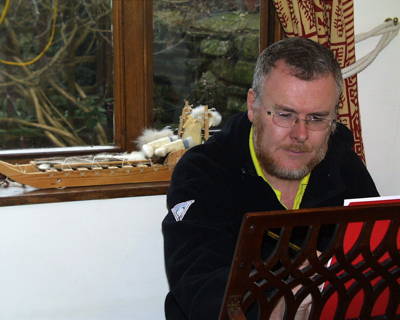 Adrian has always loved organ music, and as testament to this, he has written many works for publisher Kevin Mayhew, designed for parish church use. Indeed, during the first eight months of 1998 alone, for example, he wrote three versions of nine new organ works and no fewer than twenty five arrangements of well-loved classical orchestral music under commission. In addition, he composed several other new works including a song cycle for soprano, flute, vibraphone and piano to words by Chris Burchell, and a twenty eight minute string trio for the Leopold Trio.
Among Adrian's more recent works are a set of thirteen little jazz pieces for piano, entitled O'Donoghue's Dozen. They're named for the baker in the nearby town of Belmullet, County Mayo.
It has often been said that the best composers die in their thirties (Mozart, Schubert, Purcell ...) Failing that, they drop dead after completing their ninth symphonies (Mahler, Beethoven, Schubert, Vaughan Williams, Bruckner ...). Adrian has broken both those jinxes ... just . He suffered a burst aneurysm in his brain in August 1991, which required major surgery, but has made an almost complete recovery, somewhat against the odds. He currently lives in the remote north west of County Mayo, Ireland.

In August 2008, Adrian married mezzo-soprano Margaret Probyn. He currently devotes most of his non-composing time to giving talks about the Inuit of Greenland.